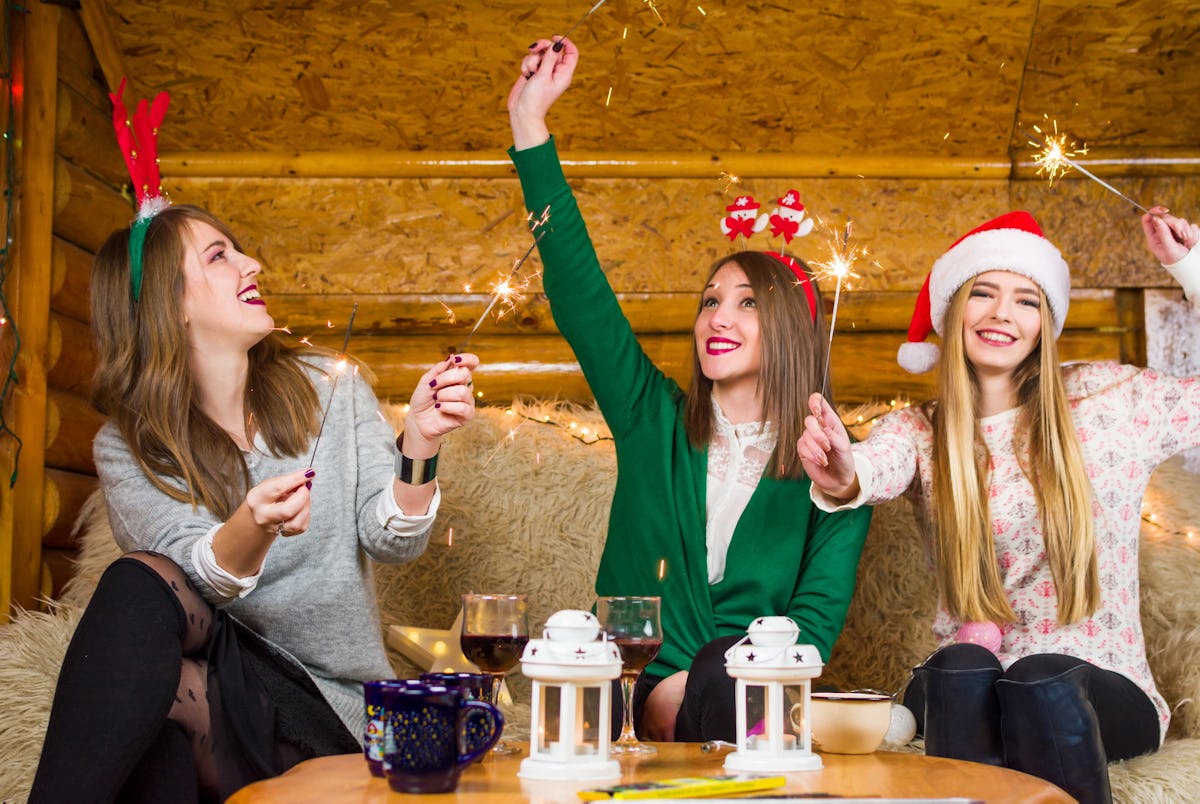 7 DIY Winter Solstice Party Decorations That'll Make The Dark Hours Truly Magical
The Winter Solstice takes place on Dec. 21 this year. It marks the longest night of the year in the Northern Hemisphere when the sun will be tilted the farthest away from us. More hours of darkness only means more time to party it up. The Winter Solstice is a perfect excuse to get your friends together to celebrate the astronomical start of winter. You can have a girls' night in with your squad watching movies or baking festive holiday treats. No matter what you do, you need some DIY Winter Solstice party decorations to really set your party aglow.
Outside your window will be very dark, but your party will be totally lit with decorations. In fact, many places celebrate The Winter Solstice with lantern festivals and lighting the night with candles. You can add some colorful lantern decor to your party to really make it glow, but you can also add some decorations to show off that wintertime is here, and you're all about it.
If you need some DIY inspo, here are seven Winter Solstice decoration tutorials that are super easy to follow. Before you know it, you'll have a winter wonderland in your apartment ready for an epic solstice bash with your closest friends. Winter is here, and we hope yule have a great one!