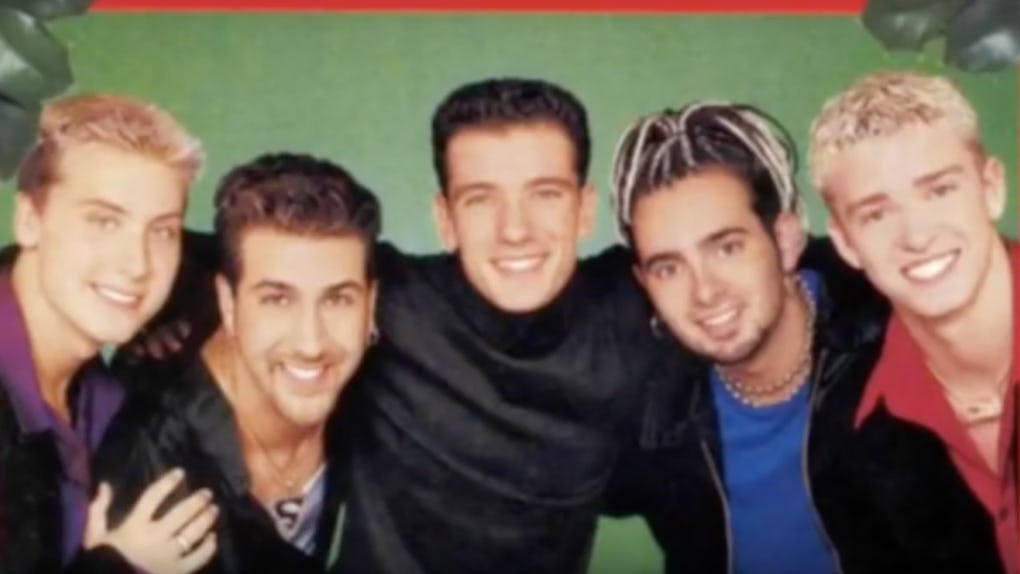 YouTube
7 Christmas Albums That Will Make Your Holiday Nostalgic AF
Christmas season is upon us. It's time to get out your jingle bells and evergreen scented candles because the time is now to be festive AF. Nothing gets me in the holiday spirit like an album full of Christmas bops. My faves include anything made in the '90s or early 2000s — preferably by a boy band. If hearing N*Sync sing, "It's that time of year, Christmas time is here," gives you all the feels, you're going to love this list. Below are seven Christmas albums that will make your holiday so nostalgic. This is a mix of albums you'll definitely want to add to your Christmas playlist.
All of these albums are available to download on most streaming platforms — perks of nostalgia. The albums below are sure to get you in the holiday spirit, and add a little sparkle to your party. Get ready to feel so sentimental.
1. Merry Christmas by Mariah Carey
We know it, we love it, and it wouldn't be Christmas without Mariah. Our HDIC (Head Diva In Charge) is well-known for belting out our holiday favorites, but her Merry Christmas album from 1994 ensues the feeling of being warm and cozy during the holidays.
Popular tracks like "Silent Night," "Christmas (Baby Please Come Home)," and "Joy To The World" make it a banger to listen to on your own, but totally acceptable at family parties, as well. Literally, the only thing that could make this album better is if Mariah's version of "Oh Santa" was on it.
Oh well, we can't all be perfect.
2. Christmas Interpretations by Boyz II Men
The older I get, the more appreciation I gain for Boyz II Men. They're just so freaking good. The group released Christmas Interpretations in 1993, and the entire album is smooth like butter. Their versions of "Why Christmas" and "Let It Snow" are ones you'll want to listen to in front of a roaring fire. Don't forget the wine.
3. Home For Christmas by N*Sync
Home For Christmas went double platinum in 1998 because it's just that good. Honestly, more N*Sync all the time is always the right choice. This album mixes Christmas classics like "The First Noel" with flirty songs like "All I Want Is You (The Christmas)."
The video above is an N*Sync performance from the 1998 Disney Christmas Parade. A few things to take note of: their jeans, matching jackets, and the love they give to the audience. NO ONE DOES IT LIKE N*SYNC. OK, that's all.
4. Christmas by Michael Bublé
If it's December and you don't listen to Michael Bublé, did December happen at all? Christmas came out in 2011 which was almost seven years ago — that qualifies as nostalgia inducing. His covers of "Have Yourself A Merry Little Christmas" and "It's Beginning To Look A Lot Like Christmas" truly make the season brighter.
5. Sounds of the Season: The Taylor Swift Holiday Collection by Taylor Swift
You didn't know Taylor Swift had a Christmas album? Oh, honey, what are you doing? This little gem was made in 2007 and has that "classic Taylor" twang that we all remember and love. The album only has six tracks, but her "Santa Baby" is so cute.
6. Ashanti's Christmas by Ashanti
Ashanti is a straight up queen and her Christmas album from 2003 is no exception. Her voice is gorgeous, and adds so much sparkle to the holiday hits. "Hey Santa" will for sure put you in a great mood and make you feel so, so festive.
7. Acoustic Hearts of Winter by Aly and AJ
I LOVE Aly and AJ. They were one of the coolest sister duos to come out of the Disney Channel.
They were so badass playing their guitars and singing songs we love like "Potential Breakup Song," but they also had an entire holiday album. "The Greatest Time Of Year" was the hit single from The Santa Clause 3: The Escape Clause, but there were a ton of other amazing holiday songs from Aly and AJ. The album came out in 2006 and featured 12 tracks.
These seven albums should keep you squared away for the entirety of the Christmas season. A little pop, a little soul, and a whole lot of nostalgia. Happy holidays!
Check out the entire Gen Why series and other videos on Facebook and the Bustle app across Apple TV, Roku, and Amazon Fire TV.