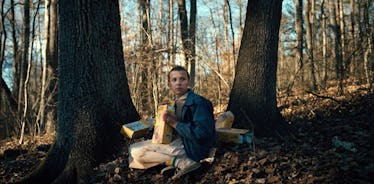 7 Best Waffle Places In The US To Hit Up If You Love Them As Much As Eleven
I'm not sure it's possible for someone to love waffles as much as Eleven from Stranger Things does, and it's really not difficult to see why she's obsessed with them. They are fluffy, buttermilk goodness with tiny pockets meant simply to be filled with sugary syrup. Basically, it's dessert for breakfast. There's a reason why you say, "Leggo my Eggo," because you literally don't want to share. If you happen to love waffles just as much Eleven from Stranger Things, there are some of the best waffle places across the country that you need to hit up.
You only need one reason to travel, and why can't that reason be to try some delicious waffles? You go to Hawaii to see the beach, and New York to see the Empire State Building. So, you can definitely visit these seven places just for the waffles. I bet you if there was a great waffle place in the Upside Down, we would all be journeying with Eleven to eat there. Nothing could stop a true waffle lover from trying some of the most delicious ones the country has to offer. Sometimes it's about the toppings, the spreads, the venue, and sometimes, it's just about the waffle itself. Either way, not even a demogorgon should stop you from trying out these different waffle places.