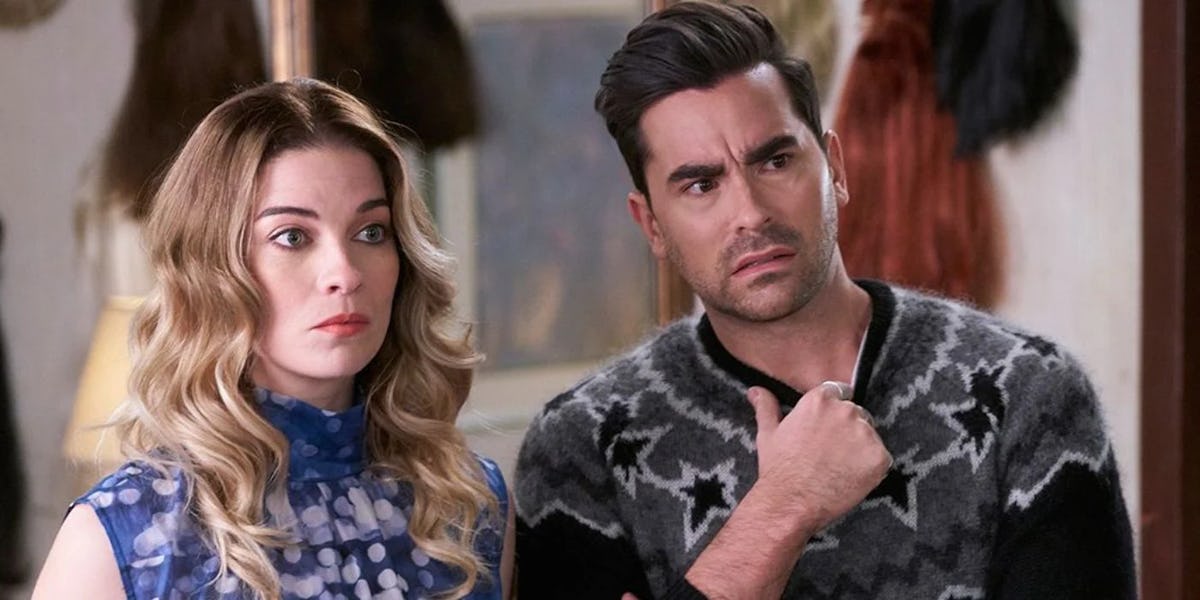 The Best David & Alexis Moments You Need To Recreate With Your Sibling On Insta
Netflix
While they may have bickered a lot, you could always tell that David and Alexis from Schitt's Creek love each other. Sometimes, their relationship even reminded you of your own relationship with your sibling. That's why you two should recreate some of the best Schitt's Creek David and Alexis moments for your Instas right now. The hilarious sitcom has so many memorable and outrageous moments that any fan of the show will know exactly what gem of a scene you're referencing.
Kick off your Insta compilation by recreating the first time Alexis ever said her iconic line, "Ew, David," from the episode where David and Moira attempt to sell Allez-Vous products. If you'd rather go for a more heartfelt moment, get a bike and take some pics outside like you're Alexis teaching David how to ride. There are also so many driving scenes with Alexis and David in the car that you can recreate on a mini road trip or a scenic drive around town looking for a "nom nom."
Have a Schitt's Creek-inspired photoshoot with your brother or sister is the perfect excuse to hang out. Although, you don't really need an excuse to spend time with your fave person. Once you have some great moments captured on your camera, post those on the 'gram with one of David's snappy comebacks or Alexis' unbelievable celebrity stories. (Some spoilers ahead.)
We only include products that have been independently selected by Elite Daily's editorial team. However, we may receive a portion of sales if you purchase a product through a link in this article.