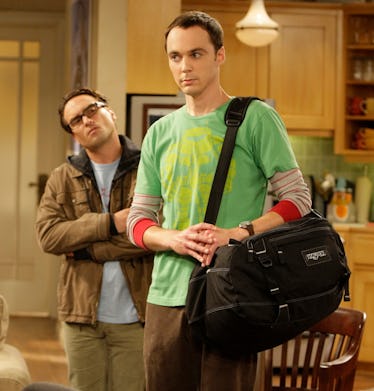 7 Annoying AF Things Your Roomie Does That Turn You Into Sheldon Cooper
There's something beautiful about getting out on your own and actually choosing the people you want to live with. No offense to our parents or anything, but that freedom is golden. It's not always rainbows and butterflies, though, because having a roommate means adjusting — and by adjusting, I mean coping with the annoying things your roommate does because hey, no one is perfect.
There's a difference between being nit picky and simply wanting someone to abide by co-habitation courtesies. If you're overanalyzing everything, then you may just need to live on your own. But if you're talking about those annoying habits your roommate does — like leaving dirty dishes piled up in the sink all the time — then so many other people can also relate, like Sheldon Cooper from The Big Bang Theory. He's so on top of his roomie's habits that he even has a roommate agreement on standby. Yikes!
Don't get me wrong, you still adore your roomie and it's not just because they're your emergency contact now. This person is still incredibly awesome, but you'd be lying if you said they never get on your nerves. Some things you do probably get them annoyed as well. You have to take the good with the bad though, right?
If your roomie has ever done any of these annoying things, you've most likely channeled your inner Sheldon Cooper.