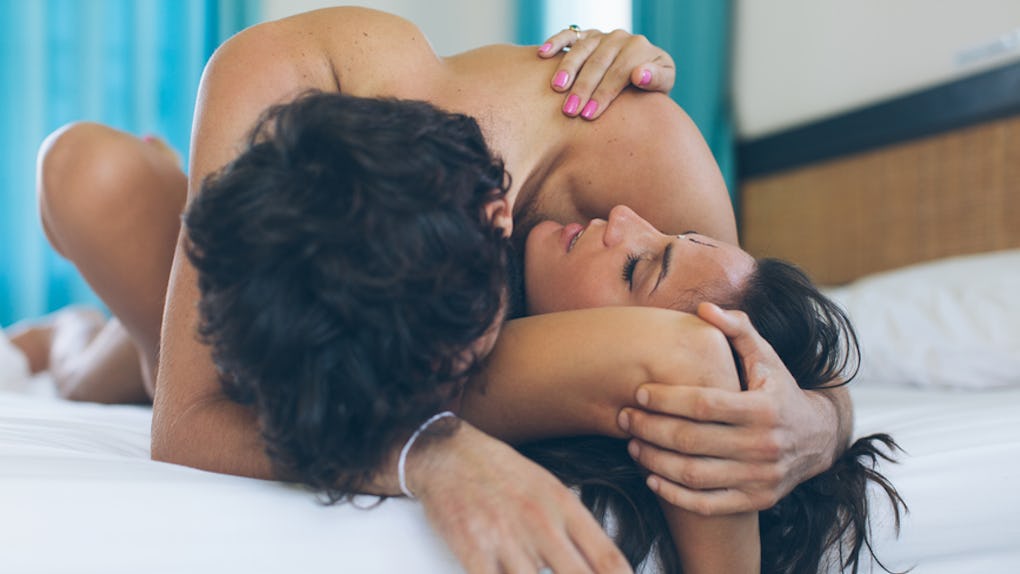 Mosuno/Stocksy
6 Ways Sex Changes After You Stop Using Condoms, So You Know What To Expect
Deciding to stop using condoms with your partner is a huge decision that should not be taken lightly. While there are a lot of risks associated with foregoing barrier protection, there may come a time when the two of you decide together that you are ready to take this step. Before you take it, you need to consider the risks and weigh them against the ways sex changes after you stop using condoms to decide if it's really the right choice for you.
As someone who truly believes in the sexual empowerment of women, no option should be off the table — and yes, that even includes ditching protection. Personally, I wouldn't even consider it unless I were specifically trying to get pregnant, but that's my truth. While freedom of choice is a huge factor in sexual empowerment, having knowledge and being educated on the subject is equally important, because you really can't have one without the other. If you don't fully understand your options, how can you actually make a choice, right? So, we're going to talk about how sex changes when you stop using condoms.
But before we dive into the good, the bad, and the, well, messy of it all, let's talk about the most important factor: readiness. Are you actually ready to go latex-free? Ask yourself these six essential questions: What is your back-up birth control? Have you been tested for STIs? Has your partner?And, if so, have you seen their results? How much can you really trust your partner? Because it only takes one slip-up for those test results to be irrelevant. Is this decision equally consensual for both parties? If you're feeling any pressure, or are pushing your partner, now is not the time stop using condoms. And last but, most definitely not least, if the worst-case scenario were to occur and you were to either get pregnant or contract an STI, are you really ready for those consequences? Stop and give this one some serious thought. If, after thinking long and hard about all those questions, you're still ready to get your raw dog on, here's what to expect.