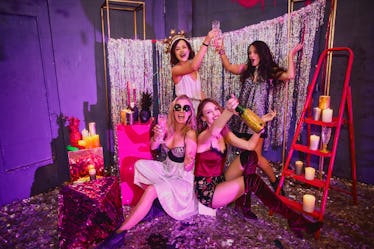 6 Underrated Things To Do In L.A. On Your Birthday That'll Seriously Top Last Year's Party
It's almost time to put your party shoes on and toss some glitter in the air, because your birthday is right around the corner. You're dreaming of planning another epic party that will top last year's. I'll happily admit that I'm obsessed with my birthday, and like to celebrate all month long. Though, I always plan for one major party, and each year, I feel like it needs to be something completely different than the year before. Now that I live in Los Angeles, I'm constantly on the lookout for underrated things to do in L.A. on your birthday.
Let's face it: The same scene can get pretty cliché, and you want your birthday to stand out. You don't want your big day to feel like a repeat of the last birthday your friend group celebrated. This won't be another year of going to your favorite bar for a round of celebratory drinks, either. Oh no, this is your chance to really go all out, and truly sparkle in that spotlight. So, if you're in planning mode and looking for a few great ideas that'll leave a lasting impression, you might want to consider any of these six unique L.A. birthday parties.