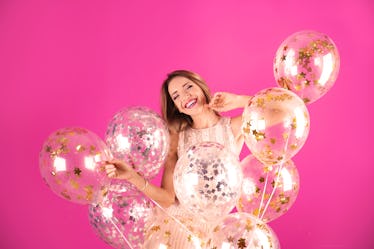 10 Last-Minute Things To Do On Your Birthday That Don't Feel Last-Minute At All
Your birthday is a truly glorious day. It's a time when everything revolves around you; you're able to celebrate another year of being your fabulous self, put on something sparkly if that's your thing, and enjoy all the confetti cake. My birthday is coming up soon (Please take note.), and I cannot wait to party all day long. Though, when you're adulting, life tends to get busy, and your birthday may arrive within the blink of an eye. No worries if you totally forgot to plan a big shindig this year, because there are plenty of last-minute things to do on your birthday that are so much fun.
Maybe you've had your hands full with a big project at work, or maybe you've been procrastinating coming up with a solid birthday plan. You don't want to just have a "me-party" of going home after work, but you also might not want to put in the effort of planning something major, either.
That's where I come in as your glamorous party planner. (FYI — I'm adding it to my resume now.) My go-to tradition is to grab a simple dinner with friends on my actual birthday, and that's a fine idea. But, I've also come up with these 10 unique ideas for you to choose from that'll make this birthday one for the books. So, let's celebrate, because it's your birthday and you're going to party like it's your birthday — last-minute or not.