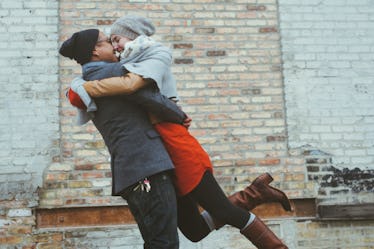 6 Types Of Valentine's Day Dates You'll Probably Experience In Your 20s
Good 'ole V-Day. You can't escape it, and you may hate it — but you should really learn to love it, in my opinion. Why? Because it'll be so much more fun that way! And of course, it's more fun when you have someone to celebrate it with. Throughout your 20s, there will be different types of Valentine's Day dates you'll probably experience — some good and some not so great. But, they'll all be equally unforgettable.
Your 20s is a prime time for dating. Regardless of if it's Feb. 14 or not, you'll have guys and girls of all sorts on your radar — and odds are, you'll end up with one of these people on Cupid's favorite day. Maybe you're not looking for anything serious, and they are. Or maybe they're not really paying attention to you on the date like you want. It may be a total bust, or it may surprise you; really anything can happen on Valentine's Day.
Basically, be open and honest about your feelings. Letting each type of date know what your expectations are upfront is the most important thing. Every single one of these dates can be a great one, you just have to open yourself up to enjoying it. Also, you deserve a good V-Day, so go out and take it!