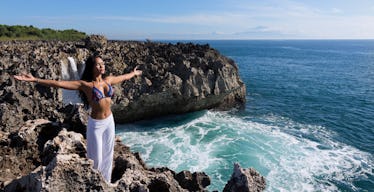 6 Travel Memories You Should Make By Yourself In Your 20s For Zero Regrets
Your 20s are the most exciting years of your life. This decade is full of freedom, endless adventure, and self-discovery. Basically every experience is fresh, so it's important to make the most of each one. Why not challenge yourself to try new things, meet new people, learn new languages, and visit as many new places as possible? Why not promise yourself that you won't put off things you really want to do? There's no turning back, so it's prime time to start living your best life right now. Traveling is the ultimate way to embrace everything about your 20s. So, these are the best travel memories to make by yourself for zero regrets, because why not?
You only live once, and your 20s won't last forever. This is a really special time in your life, where you can truly live for yourself. You can take risks and live in the moment, because you haven't taken the full plunge into adulthood quite yet. You have the ability to take chances. Why wait around for the perfect moment or even the perfect person to join you? If you wait for others to get on board, you're might not fulfill your dreams. Go and see the world for yourself, even if that means you must go alone.