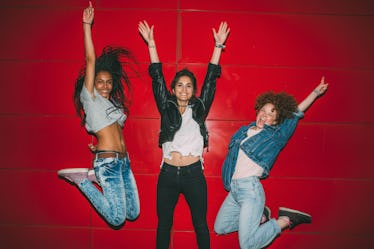 10 Memories You Have To Make In Your 20s So You Have Zero Regrets
No one wants to leave their 20s thinking that they didn't make the most of this golden decade. Let's be real: You're full of so much adventure, passion, and wanderlust, and you don't want to feel like any of your time went to waste once you reach 30. Right now, you're living in the present, and there are memories you have to make in your 20s, so you aren't stuck with an eternal case of FOMO and regrets.
Do you want to backpack through Europe or move to your dream city? Has it always been a dream of yours to go to culinary school? Now is the prime time to do it! During your 20s, you're starting to dip your toes into the real world, and you have every tool you need to make that life as fulfilling as possible. It's not like you have to hand in your carefree card at the door once you turn 30, but you'll never be able to experience your 20s again once you close this chapter of your life.
You owe it to yourself and this awesome decade to make it something worth looking back on. No matter where you're at in your 20s, spend your time doing any of these 10 things.