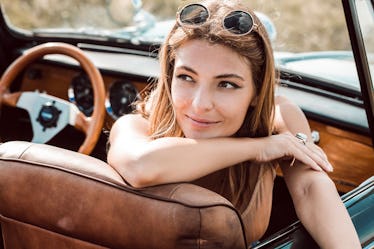 6 Things You Figure Out On Your First Road Trip That Turn Into Life Lessons
When I moved to California three years ago, I made the journey via car. Going on a cross-country trip was a bucket list item I always wanted to check off, so I decided to make that dream a reality. I started in Florida and made my way west. Along the way, I had plenty of unexpected adventures, ate incredible food, and got to know myself better than I ever thought I would. In fact, the things you learn on your first road trip will be life lessons you never forget.
Sure, you'll learn things like how you should take advantage of a rest stop whenever possible, and it's crucial to pack some yummy snacks for the road, but there are other lessons that aren't as obvious at first. If you're currently planning your first-ever road trip, you may not understand any of these seven lessons of the road quite yet. However, you'll soon figure out that a road trip is so much more than traveling to a new destinations by car. It's a unique experience that I truly believe everyone should partake in at least once. So, pack your bags, get a fire playlist going, and hit the road, because the journey awaits.