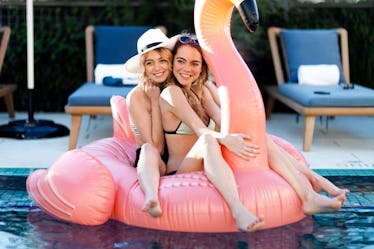 6 Unexpected Things You Learn About Your Friends The First Time You Spring Break With Them
Spring break is for the squad. It's one of the best times of the year for college students to recharge, and it's also the perfect opportunity to bond with your favorite people. You might not have the chance to share a room or apartment with your best friends once you graduate, so it's important to cherish every single moment with them at this stage of your life. And if you're in the process of planning a sunshine-filled trip together, there will be certain things you learn about your friends on spring break that you likely haven't noticed before.
Whether you plan on lounging on the beach with music and fruit smoothies, or going on a glamping trip in the mountains, there's no better time than spring break to focus on your friendship. You'll be able to learn more about each other with each day, and laugh until the sun comes up.
There are endless opportunities to get to know each other on a different level outside of your traditional routine. Long road trips, plane rides, and hotel nights give you the chance to catch up with your main crew. Let's just say, these memories will last forever, and you're sure to learn so much about each other during this spring break getaway.