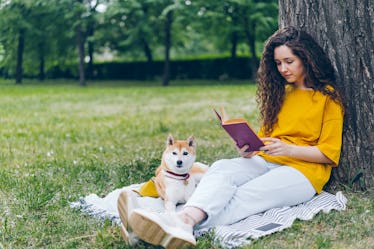 6 Self-Care Tips To Use When You're Fighting With Your Partner
Shutterstock
IMHO, the time in your relationship when self-care is the most paramount is when you and your partner are going through a rough patch. To be clear, self-care is something you should aim to practice at all times, no matter how well things are going. But when you're at odds with your partner, you may require even more TLC to get you through. Not only that, but there are specific kinds of self-care tips for when you're fighting with your partner that may benefit you more when you and bae aren't getting along.
Fighting with your partner can bring up all kinds of negative, but totally normal feelings. You may feel sad or even a tad anxious that you don't see eye to eye, angry about things they said, guilty about how you behaved, ashamed about things you've said or done, or resentful that you partner hasn't responded in the way you hoped or expected. And while you're dealing with all of those complex emotions, it's critical to take care of yourself.
One of the most difficult things to accept when you're fighting with your partner is that you can't always control the outcome — the only thing you have control over is yourself. Self-care allows you to take charge of your own well-being, thus making it easier for you to cope and, moreover, to move forward. So, try incorporating these acts into your everyday life. You may be surprised at how these simple practices help you to self-soothe during such an emotionally trying time.