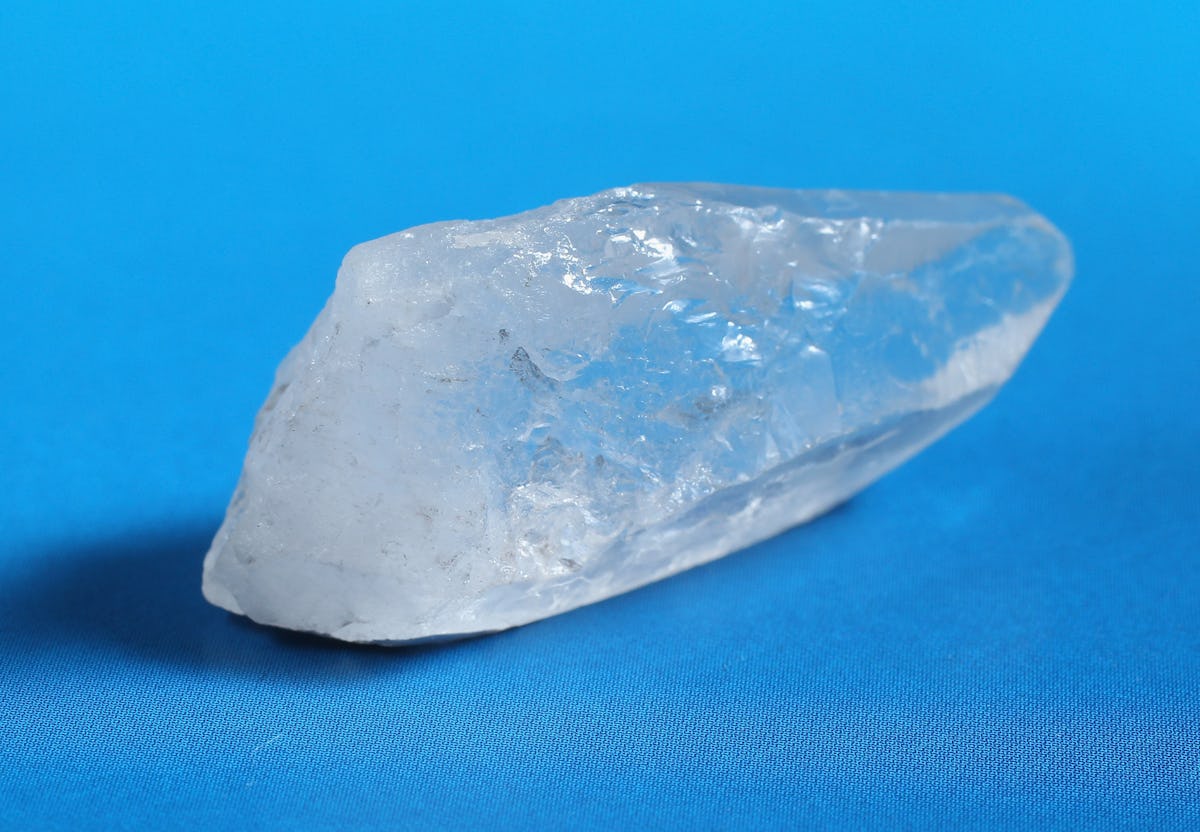 6 Gifts For The Bestie In Your Life Who's A Total Witch
Sean Gallup/Getty Images News/Getty Images
If you've got a friend who has made it her entire identity to be witch-like, then more power to her. I mean, there's really nothing else left to identify as. I personally identify as a collection of particles. Anyway, the holidays are coming up, and you might think it's easy to shop for someone who calls themselves a witch, but you're wrong, buddy. You're dead wrong. So here are some gifts for the witch in your life, the one who carries around crystals in her pockets and charges them on a full moon, even if that friend still hasn't fully embraced the fact that this is who she is now.
Remember a year ago when we were all claiming we would throw a hex on the entire political system and the White House? For a moment there I thought witches were going to take over the church, but as it turned out, only a few of us really stuck with the whole witch thing, and those of us who did deserve to be rewarded. So here are some cute, fun, festive holiday gift ideas for the witch in your life. She brings the magic every day, and now it's time to return the favor.
1. Feminist Cross Stitching Kit
Smash The Patriarchy Cross Stitch Kit, $20, Wildfang
Witches are a crafty people, if you don't know already, and creative as hell. Get your witchy pal something this holiday season they can focus on so they won't spend that valuable creative energy putting a hex on their obnoxious family. It might sound silly, but seriously... if I had spellcasting powers, you can bet I wouldn't be sitting here typing; I'd be creating money out of thin air.
2. Luna Lamp
7" Luna Moon Lamp, $40 Azalea's Boutique
OK so you definitely don't have to have a witchy sensibility to appreciate the soft light of the moon, am I right? In fact, any of your new age-y friends would appreciate sleeping or reading while illuminated by La Luna. This lamp is so cute, and it comes in five different sizes. The light it creates is so gentle it's like buying a Himalayan Salt Lamp without committing to turning your room into a hippy playground.
3. Fortune Telling Cards
Pizza Witch Fortune Telling Cards, $25, Wildfang
There's nothing more common in ancient folklore than seeing a bunch of witches gathered around a cauldron looking into the future and sharing pizza. Right? Is that a thing? OK maybe it's not, but I really think we should consider making it one.
I mean witches themselves should maybe think about it, too; you'd get a lot more people interested in witch stuff if you offered free pizza. Oh and also, check out these fortune telling pizza witch cards! Pretty cool.
4. Mystical Makeup Brushes
Moda Mythical 6pc Splash Travel Kit, $20, Royal and Langnickel
I love these unicorn style makeup brushes so much, but I'm way too much of a square to use them. They don't go with my decor. But they're a no-brainer for my friend Joy who reads tarot cards and has a tattoo of spiritual geometry on her stomach. They're super cute, and more importantly, they're good brushes. Sure, traditional witches may not worry about leaving the house without highlighter on, but we aren't living in traditional times, kids.
5. Spell Book
Spell Book Journal, $20, Valfré
If you're not journaling in a spell book, you aren't living your life right. I'm pretty sure Benjamin Franklin said that. I love this journal, which doubles as a way to completely ruin your enemy's life through elaborate hexes and also just as a way to get your feelings out.
6. Shower Cap Turban
The Astor Cap, $43, Shhhower Cap
This shower cap is the daughter of the witches you couldn't burn. First of all, it's gorgeous and allows me at least one or two extra days of not washing my hair, which is a blessing because it saves me time and severe damage to my split ends. It also makes me feel like an old actress in her dressing room, holding up the entire production yelling "I mustn't go on" until I've thrown back some whiskey. What more do you need?