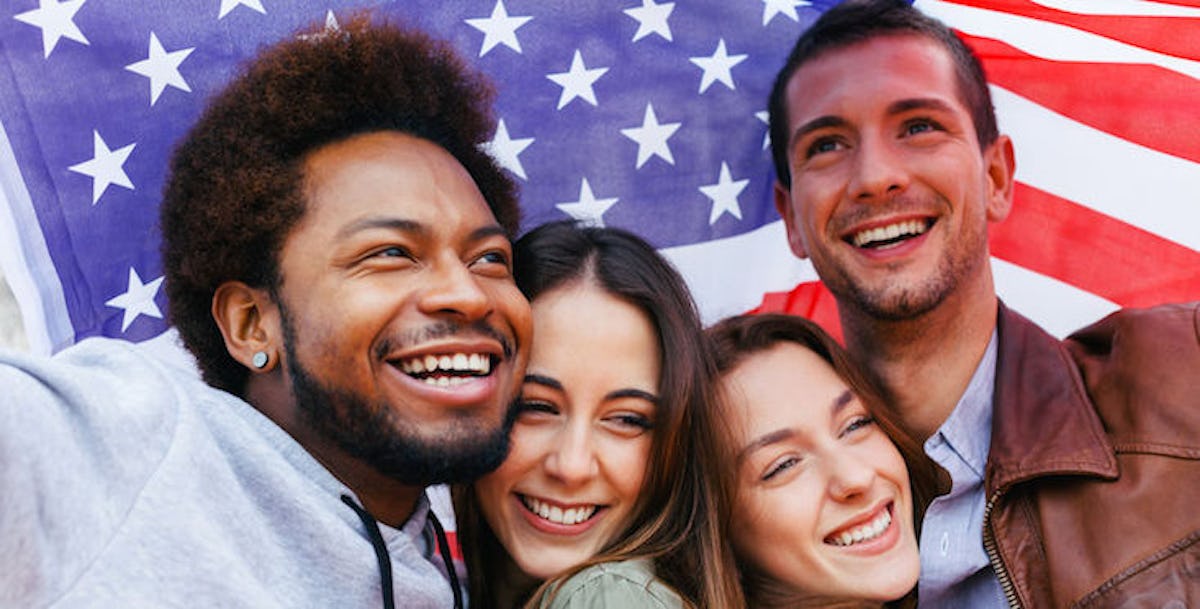 6 Festive & Romantic Fourth Of July Date Ideas That Work All Across America
Every year, I think July 4th is going to be some glamorous, breezy, summer extravaganza. I imagine I'm surrounded by dozens of friends who will capture my enthusiasm over the United States in the perfect Instagram shot. Usually, it's really not that at all. In real life, it's a standard day of doing not much, and maybe watching fireworks from an apartment rooftop and trying desperately to get that one good Boomerang. But even though I'm pretty boring, you may not be, so I've thought up some Fourth of July date ideas that sound like a fun way to spend the holiday.
Since many people who work in the States get the day off for this holiday, it is usually an opportunity to do something summer-y and patriotic on the extra day off. If you have a date planned for Independence Day, take advantage of the extra American cheesiness, amp up that country spirit, and lean into the holiday. Warning that these suggestions are kind of over-the-top, so maybe only proceed with someone you've been dating for some time. Or show them your fun side early on with these creative dates. Up to you. Here are my Fourth of July date suggestions.