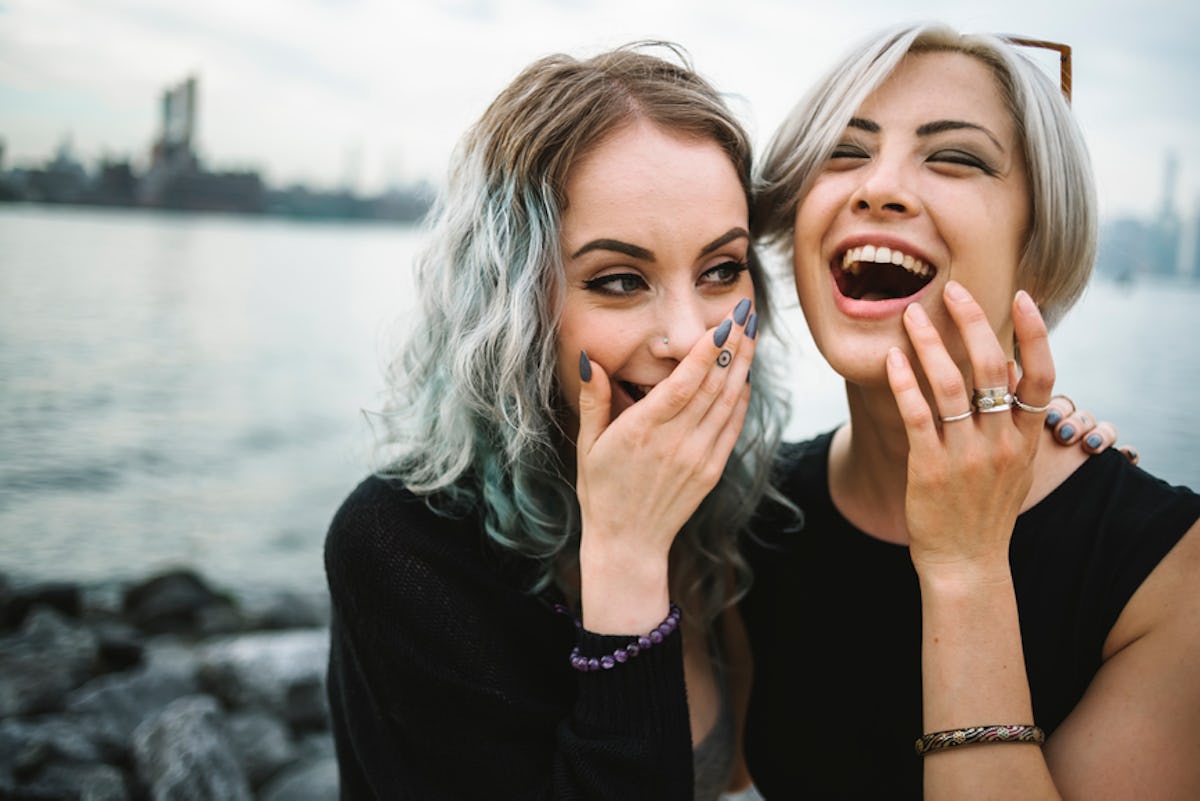 6 Most Embarrassing Things You Do In Front Of Your BFF & Laugh About Later
There's nothing quite like the relationship you have with your BFF. Sure, significant others and friends are fun — but with your best friend, you can truly let all of your guards down. She loves you for you, and that means even on your worst days, too. It's pretty amazing what kind of bond keeps two friends together when they're so, so, cringe-y. But, I guess that's all of us. And no matter what embarrassing things you do in front of your friend, one thing's for sure — it will always keep you laughing.
You know the kind of embarrassing I'm talking about. It's the "OMG, what just happened?!" kind of embarrassing. The kind that, if it happened with anyone else, you just might feel like crawling into some tiny, dark hole because your face is so red. But since it's happened in front of your best friend, you only have to put up with laughter — forever.
You might try to hide it, but we've all done some pretty embarrassing things in front of our best friends. Chances are, you're probably going to do it again — and hey, it's all part of life. If you've been friends with her long enough, you may have even hit all six things on this list — so congratulations, you've reached a new level of friendship.