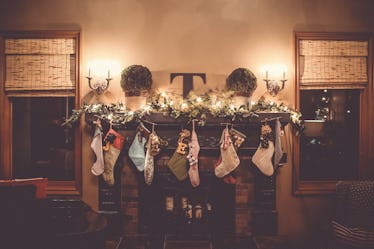 6 Cute Stocking Stuffer Ideas For Your Roommates That Are Thoughtful AF
It's almost beginning to feel a lot like... well, Christmas. With Thanksgiving right round the corner, we've officially launched ourselves right into the midst of the festive holiday season, and of course, what goes hand-in-hand with the holidays? That's right — it's the gift-giver's time to go absolutely nuts. I don't know about you, but I spend most of this time trying to decide what to get for the people closest to me. There's so much pressure to find the perfect gift for all of your loved ones, even if the pressure's just in your head. Who has me the most stumped this go-around? This year, it' deciding on cute stocking stuffers for roommates that has me really thinking.
If you've been lucky enough to score some amazing roommates, this situation gets even more difficult. It's a walk in the park to find something generic for someone you're not really close to, but when it comes to your BFFs, the struggle is all too real. If you really don't know where to start in picking out some must-have gifts for your besties, these six holiday stocking stuffers are your lifesavers this season. There's something special for each of your roommates (even the picky one in the bunch).