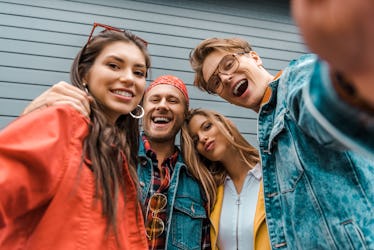 6 Cool Things To Do In LA With Friends Who Are Visiting & Want To Feel Like Locals
Shutterstock
When you have friends coming to town, you're beyond thrilled. This is your time to show them all the local hot spots and your favorite hidden gems. There are always the tourist attractions you could take them to, but you want to give your crew a really cool experience they'll never forget. Trying to think outside of the box can be difficult when you don't have a game plan going into the weekend. That's why you need this list of really cool things to do in L.A. with friends who are visiting and want to feel like locals. Consider the hard work done for you.
My sister visits me in L.A. at least once a year. Of course, we always do the things she loves but can't do in Florida, like eat at In-N-Out and see the Hollywood sign. However, I don't want our sisterly time to be the same old routine. That's why I always switch things up. After taking her to the touristy spots she loves and my personal favorites, I started coming up with new itineraries.
If you're looking for a special time in L.A. that's different from everyone else, you might want to check out any of these six unique activities. Maybe you'll stumble upon even more cool experiences during your adventuring.