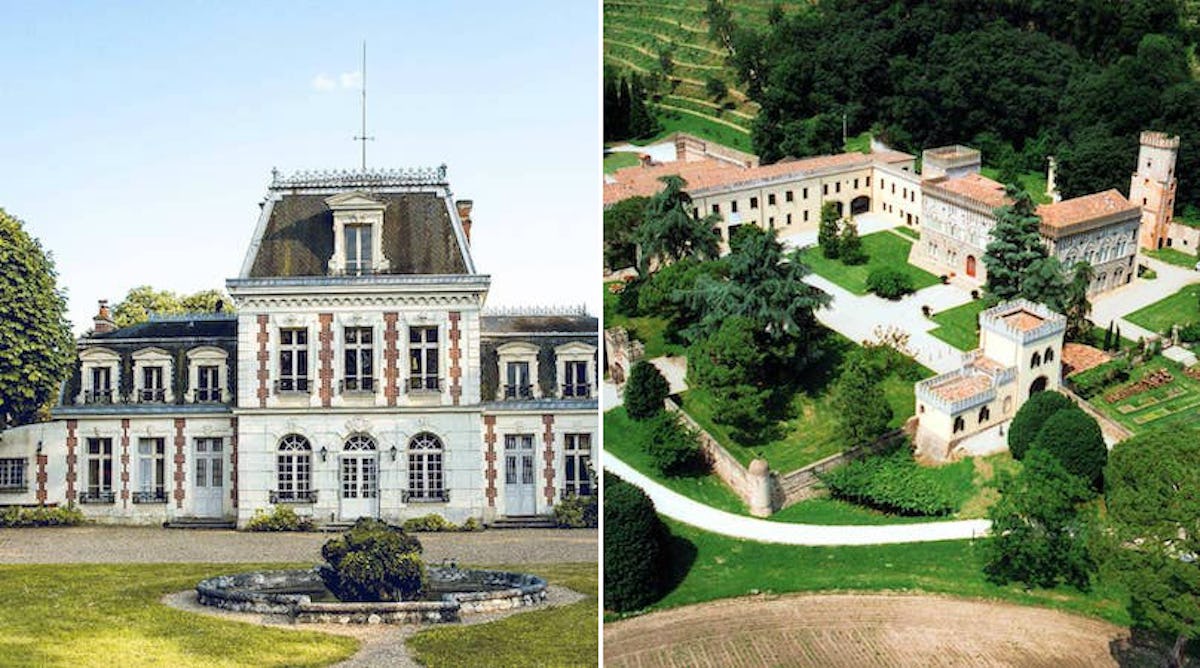 These Airbnb Castles Will Make You Feel Royal, So Grab Your Wine Goblet
If you're anything like me, you probably spent your childhood make-believing you were a prince or princess. You would one day inherit a kingdom, reside in a gorgeous castle, enjoy delicious feasts on the daily, and host elaborate balls where you'd meet the prince or princess who would sweep you off your feet. Even though that fantasy might not have played out in real life, these castles on Airbnb will make me — and you — feel like pure royalty. They truly are a dream come true.
Europe is home to many castles in a ton of different countries, including France, England, Scotland, Croatia, and Italy. Some of them are perfect for just you and your family or a double date vacay, while others are big enough for you and your closest 15 friends. You can enjoy the breathtaking scenery around you, walk or drive to the big cities that surround the serene countryside, try out delicacies that are made on or near the property — including Italian wine — bike around the grounds, and much more.
If you're looking to treat yourself and take an epic vacay to remember, consider booking one of these six beautiful castles on Airbnb. Your fairy tale adventure awaits.