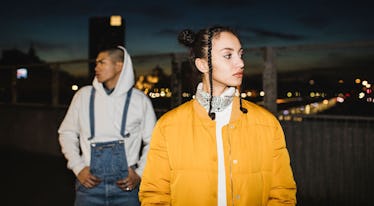 6 Brutally Honest Phases of Breaking Up, Because We've All Been There
If you think back to your most recent breakup (sorry, I know that's a huge bummer), there's likely one moment that stands out as "the moment" of that breakup. What I'm talking about is the mental picture that sums up the whole experience for you — the one that meant your relationship was well and truly over. While that may be the sharpest and clearest memory of the experience, the fact is that breakups are made up of many moments that when combined, comprise the brutally honest phases of breaking up — things that, in some instances, happen so quickly they can all blur together and feel like one long breakup battle.
While thinking back to the end of past romances can be painful, there is something cathartic about knowing you aren't alone; that just about every person you have ever known or will ever know can identify with your experience because they've likely been through all those phases too. Sure, every breakup is unique (like the worst snowflake ever), but there are some common patterns, and they tend to all follow a similar path. (In my case, that path leads directly toward the nearest chocolate and booze source.) Don't be surprised if this is about to sound painfully familiar.