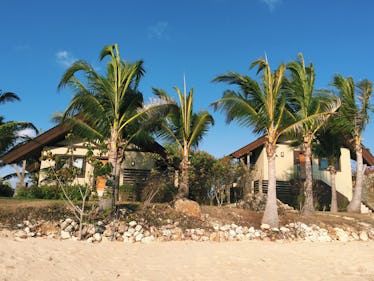 These Dope Airbnb Homes Are Meant For Your Spring Break Squad
Spring break is right around the corner, and plans are being put into action. Where should you go? Should you hit the beach or the slopes? Should you buy a one-piece or a bikini, or both?! So many questions, so little time. If there's one thing you need to do before it's too late, it's booking a place to stay. Hotels and home rentals fill up quickly once spring break rolls around, and you don't want to be stuck with the limited options at the last minute. There are some ultimate Airbnb rentals for spring break that you'll want to check out to get your squad fueled up.
There are several benefits to booking a home rental if you're spring break bound with your BFFs. You've got so many unique options, you'll have more space, you can split the cost with your friends, and you can also use the kitchen to cook family-style dinners that save you from blowing your budget on restaurant food. You can all wake up together and get the day started, which makes everything a little more fun. Whether you're headed to the beach, the city, or the desert, you'll want to open up a tab to start your Airbnb search.