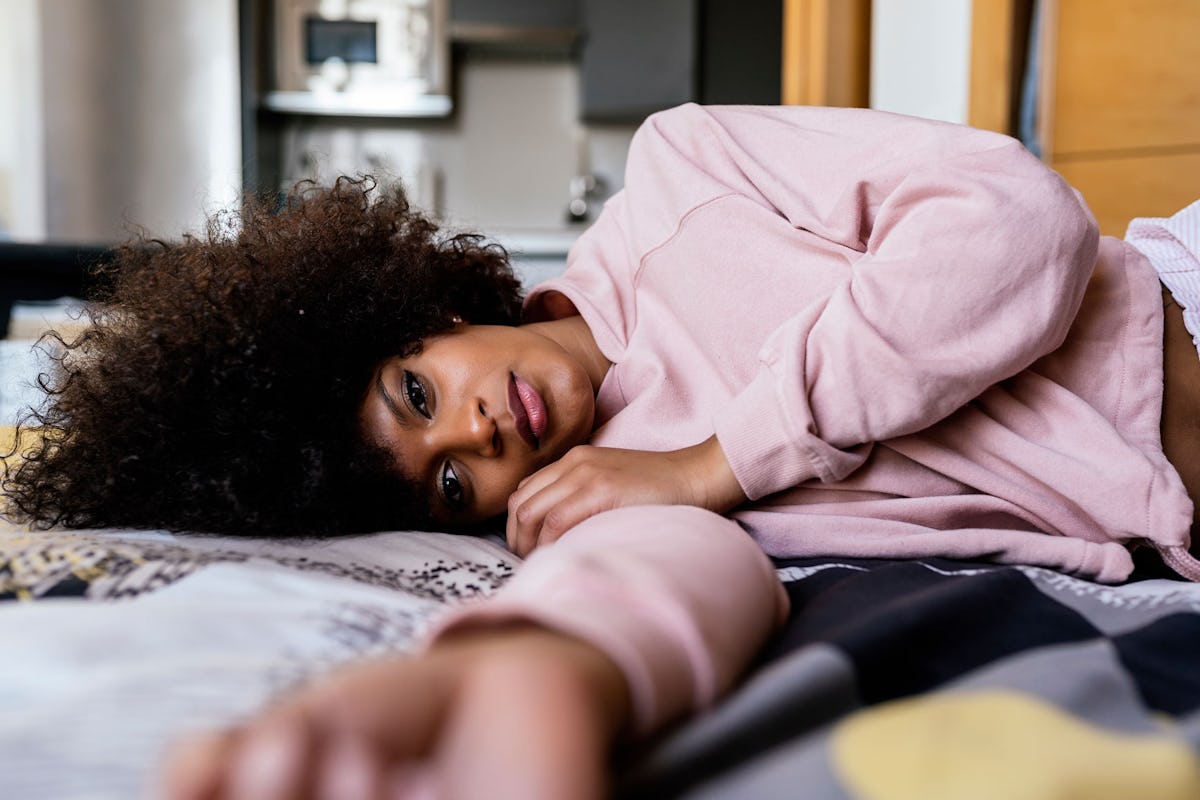 The 5 Weirdest Things That Can Help You Sleep When You're Restless, According To Experts
Santi Nunez, Stocksy
Every time I can't sleep, I get that Katy Perry song "Wide Awake" stuck in my head, and I hear her voice ringing out in my ears: "I'm wide awake! I'm wide awake!" Sometimes I even sing it out loud while staring in exasperation at my ceiling. It is, to put it lightly, annoying. You might relate to having a hell-scape of your own when the night is dragging on, and your body and mind simply refuse to shut down, but there are some pretty weird things that can help you sleep, outside of the usual, classic cup of chamomile or the counting-sheep trick.
Yes, it's a sad state of affairs when even breathing exercises and the sound of rain aren't enough to get you to Snoozeville. But bouts of insomnia? Not uncommon: According to the American Academy of Sleep Medicine, around 30 to 35 percent of people in the U.S. experience short-term symptoms of insomnia, about 20 percent for about three months, and about 10 percent struggle with insomnia chronically.
Basically, there are quite a few of us out there who are in need of little tips and tricks to get our sleep schedules in order. Below, some experts in the space help you out with exactly that.