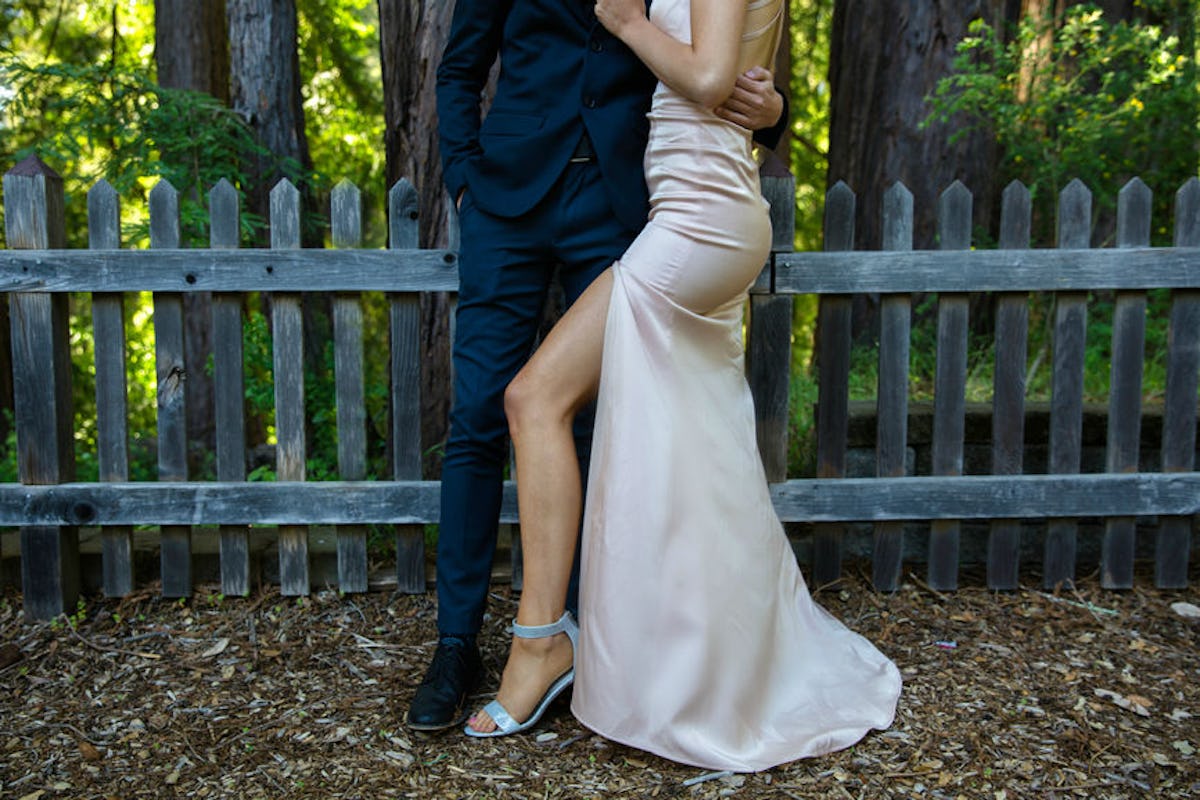 Here's How To Be The Best Wedding Date Ever, So You Both Have A Great Time
While the summer might be winding down (let's face it: school supplies have replaced pool floaties on the shelves at Target), that doesn't mean wedding season is coming to an end. There's still ample time to secure an invite to a romantic, open-bar soirée. But if you get asked to be a plus-one and you've never been one before, or you don't really know the couple, it doesn't hurt to do a little prepping. Fortunately, there are several ways to be the best wedding date ever, and brushing up on them can be hella useful when it comes time to show up for your date.
Whether your partner invited you to see their college roommate walk down the aisle, or a really promising summer fling wants to take you to their neighbor's nuptials, it's normal to be a little apprehensive and not know what to expect (especially when you don't know anyone). After all, every wedding is different, and every couple getting married has different expectations for their guests. Generally speaking, it's a good idea to be polite, not get too ~lit~, and definitely not wear a white dress (unless there's a specific dress code that asks you to!). Other than that, being a great wedding date is all about having a good time, so try to relax.