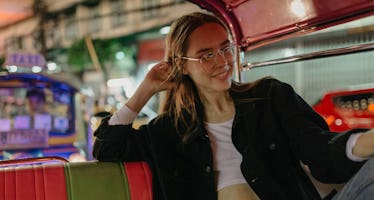 5 Things You Shouldn't Put Off Until Tomorrow In Your 20s, Because Living Is For Right Now
Boris Jovanovic, Stocksy
Let me tell you a secret about life: It happens, and fast. One day, you're a kid riding your scooter around the neighborhood and playing basketball during recess. The next, you're heading into the "real world" with years of experience already behind you. It's bittersweet, because you're growing up and things are constantly changing. It's also a beautiful reminder that there are things you shouldn't put off until tomorrow in your 20s, because living is for right now.
It's time that you break the habit of procrastinating, and face your obstacles and opportunities head-on. You've spent hours scrolling through your phone or doing miscellaneous things, just to avoid doing work or making big decisions. You've also been using phrases like "one day" or "maybe next time." That's not how you want to continue spending this decade of your life, right?
From now on, you're going to make some moves. You're going to find that energy and passion inside of you, and use it to create a life that you truly love. You're going to quit worrying about the future, and focus on the present. Simply put, that's why you shouldn't put these seven things off any longer. Got it? Good.