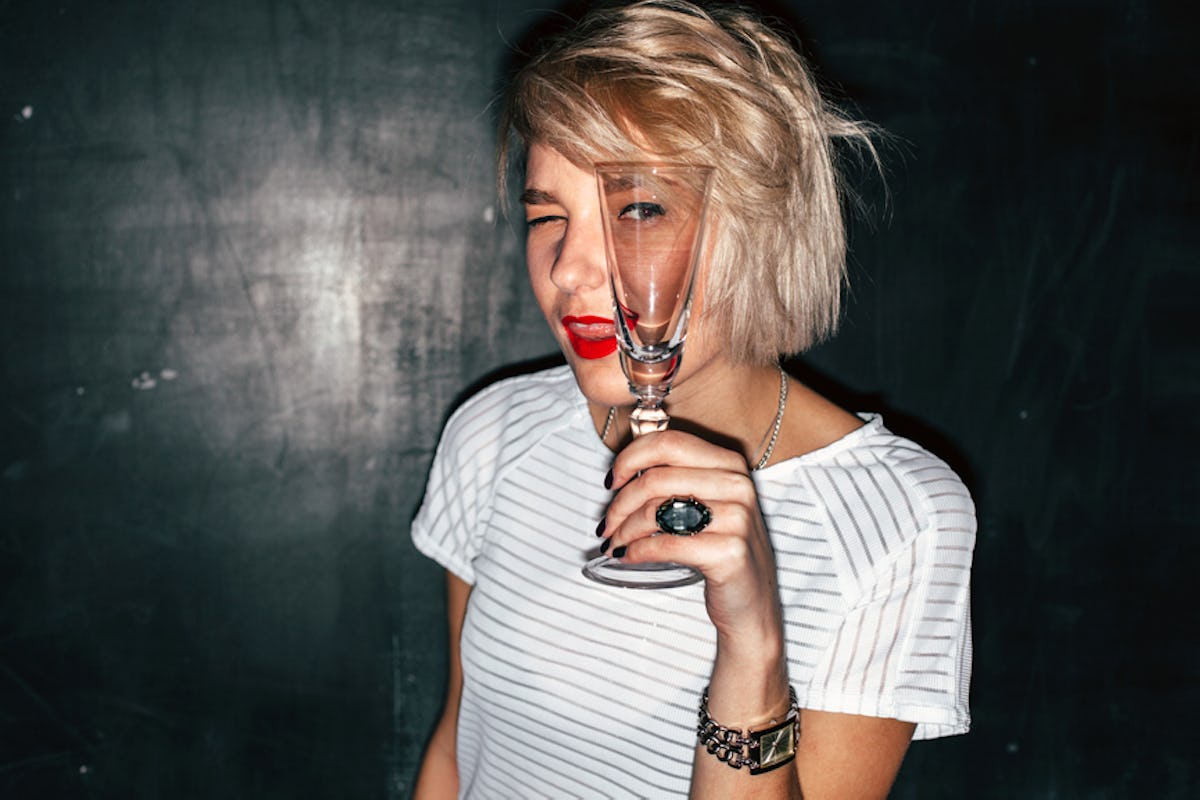 Do These 5 Things Before You Go To Bed To Stop A Hangover Right In Its Tracks
So you went out for the night, intending to grab a drink or two, but wound up having a complete and utter night. It can be a blast spending a long night out with friends — until you wake up the next morning. A hangover can be worse than every flu you've ever had, not to mention it inspires literally no pity from any of your friends when you're begging them to bring you a breakfast sandwich. You might not be able to save yourself this time, but there are things to do before bed to prevent a hangover that will save you from some of that pain next time.
By the time you reach drinking age, you've probably heard of tons of different "solutions" to save you from your hangover. Unfortunately, though, there's no concrete cure for a hangover besides the passage of time. However, there are things you can do to minimize the levels of pain and suffering you experience along the way, like hydrating, eating the right types of food, and trying (against all odds) to get a good night's sleep. Here are five little ways to prevent the gnarliest hangover of your life the night before.