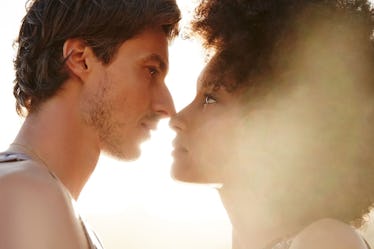 5 Signs That Might Mean You Don't Actually Like Someone, Because It Can Be Hard To Admit
Have you ever looked at the person you're dating, and suddenly had a moment of clarity where you realized that you didn't actually feel as strongly for them as you thought? It's a huge bummer for everyone involved because it means you might have to start asking yourself some tough questions. It seems unfair to both you and the other person if you stay together without, well... wanting to stay together. So, if you're seeing the signs you don't actually like someone you're dating, it's time to start thinking about what to do about it, for both your sakes.
How do you tell the difference between momentary, fleeting feelings of doubt, and deeper, more lasting ones that indicate there is a bigger problem in the relationship — namely that you don't actually like them? If you suspect it could be the latter, experts say it's time to start paying attention for additional signs that point in the right direction. (Which, in this case, may the exit.) Here's what experts say are common yet telltale signs the person you're seeing isn't right for you, because, well, you might not really like them that much — even if you aren't ready to admit it yet.