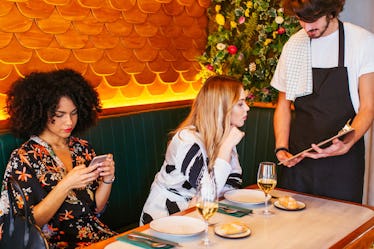 5 Red Flags The Timing Of Your Relationship Isn't Right, So Take A Step Back
When it comes to relationships, timing is so important. Many people actually believe that finding "the one" is more about timing than mutual attraction, a strong connection, shared interests, or any other factors. When the timing of your relationship isn't right, it might be due to logistical reasons, like being in two different cities or in two different time zones. More likely, though, it is a result of emotional discrepancies between you and your would-be partner. Maybe one of you is very career-oriented, while the other is prioritizing their love life above all else. Or perhaps one of you wants to settle down and build a future, but the other isn't yet finished with their spontaneous, party-heavy lifestyle.
I spoke to two experts about other possible reasons why the timing might not be right for a relationship right now, either on your end or on your potential partner's. These subtle signs aren't necessarily dealbreakers, but you should think twice about moving forward with the relationship when you're in one or more of these situations
"Beginning a relationship whenever one or both partners are off-kilter is a recipe for disaster," relationship expert and bestselling author Susan Winter tells Elite Daily. Luckily, in most cases, all you need to find balance is a little more time. Here are five red flags to pay attention to in a new relationship, because they might mean the timing isn't quite right.