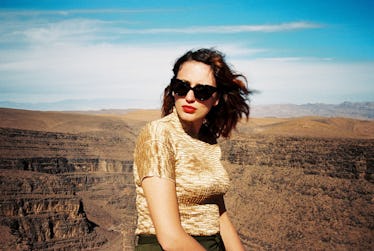 5 Wise Pieces Of Advice From Moms About Finding Your Soulmate That'll Warm Your Heart
Finding someone you want to spend the rest of your life with can be stressful AF. The concept of soulmates, in general, is stressful! Whether or not you buy into it is up to you, but it's pretty safe to say that the idea of finding someone who complements you and who you want to do life with can be pretty daunting. With all things considered, it can be easy to start obsessing over the future of your love life, but the good news is that wise moms (as usual) are here to save the day. This advice from moms about finding your soulmate is so unbelievably valuable, and I can't say I'm one bit surprised. Sometimes, drawing on the experiences and wisdom of people who have been through many of life's trials and tribulations can be so helpful.
By now, most of us have seen for ourselves that the path toward finding one person to spend your life with (if that's what you want) is oftentimes paved with plenty of other relationships. That's not to say some people don't end up with their first love, because it is definitely possible. But navigating the sometimes murky waters of finding lasting love can be, well, murky nonetheless. Even though the journey up until now might have involved many tears, hopefully it's also involved some really positive feelings too. In the name of continuing toward our romantic destinies with optimism, here's what some very wise moms had to say on the topic of soulmates.