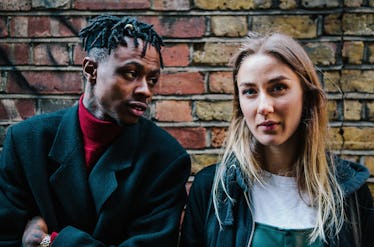 Recite These 5 Mantras After You & Your Partner Have Your First Big Fight, & Breathe Deep
When you first start dating someone, the idea that you could ever really disagree and fight can seem ridiculous. You're the perfect match, after all. This is one of the many reasons this time is referred to as the honeymoon phase. Give it some time, and eventually, you'll have your first big fight. While it can be really hard and painful to argue with your partner, think of your first big disagreement as a rite of passage. And with mantras to recite after fighting with your partner to help calm you down and reassure you, it can actually be a positive and growing experience for you both, as individuals and as a couple.
Typically when you argue, it's because one or both of you crossed a boundary. But it's actually a good sign that you feel comfortable enough to speak up when that happens! Not only can the argument teach you about one another's boundaries, but it's your first crash course in communication when things get heated — a time when your skills are really put to the test. However, in order to soak in those benefits and turn a negative experience into a positive one, calming your mind is essential. This can be hard when you're really in your feelings, which is where mantras that can help you take a breath and calm down after your first big fight can come in handy.