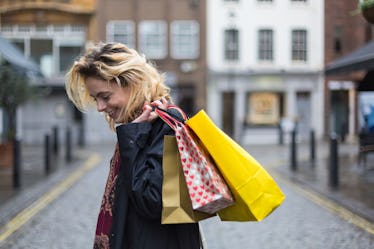 5 Holiday Activities That Are So Much More Enjoyable When You Do Them Alone
While the holidays are traditionally a time for togetherness and spending quality time with your family and friends, it can all get a little overwhelming at times. Malls and stores are too crowded, your extended family obligations take up a lot of your time, and it might seem like you just don't have any space. To break up the stresses of holiday commitments and festivities, here are some holiday activities that are more enjoyable when done alone.
Finding a little alone time during this busy season is way more important than you might think it is. The holidays can be extremely stressful, and not only is alone time a welcome relief, but it's also extremely necessary. That doesn't mean that you need to be a Scrooge during the holiday season, but you're allowed to take some time for yourself. It will allow you to enjoy everything so much more.
Whether you build your own snowman in your backyard, take yourself on an ice skating date, or walk down 5th Avenue to window shop alone, find some little activities that allow you time to clear your head. From gift wrapping to work parties, there are many holiday activities that are fun and relaxing to do by yourself this season. You won't regret it, and doing so will make the most wonderful time of the year even more wonderful.