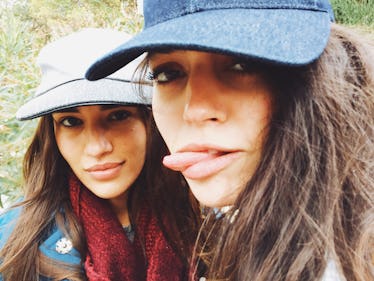 5 Family Activities That Are Just So Much Better When Your Cousin's Around
You and your cousin have known each other for a really long time. I mean, pretty much since you were born. You've known each other for longer than you've known most people in your life. She saw you go through every phase, from the bangs that completely covered your eyes to Band-Aids as an accessory. You were also there for each other for every silly joke and whispered laugh, through her concussion in junior basketball to her cheer team championship. Your bond is kind of unbreakable. That's why there are some family activities that are better with your cousin — because, in all honesty, what isn't more fun with your partner in crime around?
We've all had our fair share of family fun, some more enjoyable than others. Don't even try to tell me you've been to a family event and not rolled your eyes at least once or twice. With your cousin in tow, everything gets a little easier. Don't get me wrong; I've gotta love my family. But I can only take so many questions, and when my BFF/cousin is there, the annoyance level goes down and the fun times go up. If you're the same way, you know these five family activities are just way, way better with your cousin around.