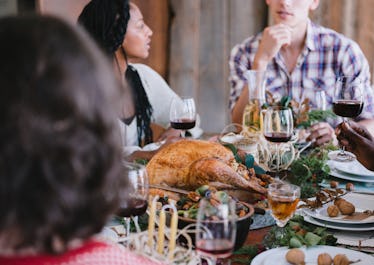 5 Brutally Honest Phases Of Your Partner Meeting Your Family, Because It's A Lot
Dating can be pretty unpredictable, so it's easy to understand why finally finding someone you could see yourself with long enough to introduce them to your family is a big (and exciting) deal. Chances are, your partner meeting your family is going to consist of several phases, ranging from pure excitement to utter terror depending on the moment.
The good news is that it's pretty unlikely that the meeting is going to go terribly, because hopefully, everyone will be on their best behavior. And even if that's not the case, at the very least both your family and your new bae will want you to be happy. Having a harmonious first meeting is certainly a step in the right direction.
Naturally, things are going to be way more chaotic if extended family is also thrown into the mix, because, let's face it — every family has its own "unique" characters. This type of situation will require even more pre-meeting prep. So before you decide for certain that your partner is ready to meet the fam, make sure you're both equipped to deal with the following (brutally honest) phases.