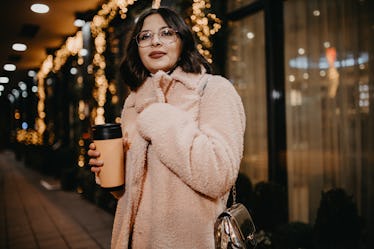 5 Mystical Things To Do In NYC This Month If You Love Astrology
matrixnis/E+/Getty Images
If you've been wondering what the next year, or even decade, of your life is going to look like, you're not alone. This New Year's Eve was unique in the sense that it seemed to mark the start of immense change, blooming hope, and new mems. When the ball dropped, the entire world felt like it was ready for what's next. The astrology events in NYC in January 2020 are revealing what exactly the future might hold.
These mystical events are giving you the chance to sit down with a palm reader, or daydream about your future while experts on horoscopes and zodiac signs speak to your soul. They're immersing you and your besties in the good vibes and skyscrapers of the city, all while teaching you how to best conquer your ambitions and goals. If you're already based in the Big Apple, then they may be easy to squeeze into your schedule. But if you're located somewhere else in the world, then you might want to book your planet ticket ASAP.
You won't want to miss out on glancing into the future and fueling your love for astrology at these five events happening in NYC this month. Of course, you could open up a newspaper and read your horoscope or see what constellations are out in the night sky all on your own. But that's not quite as fun and adventurous, right?