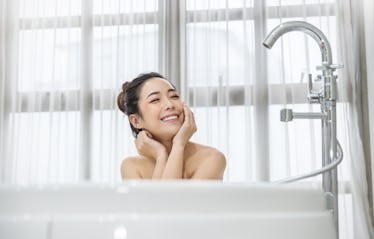 4 Zodiac Signs Who Put Themselves First, Because You're Your Own Soulmate
Shutterstock
As the iconic Lizzo will remind you, in love and in life, "You gotta be your own type." Though a romantic partnership can be wonderful, knowing how to be good to yourself is just as important. From treating yourself to that new outfit to calling out of work when you're not feeling well, prioritizing your own needs can be a beautiful thing. And if you're one of these four zodiac signs who put themselves first, you may already know what I'm talking about.
Do you plan a weekly self-care night? Do you never let others get in the way of achieving your dreams? If so, calling your attention inward can be important and empowering. No matter your romantic status, advocating for yourself and being in tune with your own needs is healthy. Though all relationships require some level of compromise, you also need to do what's best for you. From changing the dinner reservation to your favorite restaurant to spending some time alone, if you know what you want, you need to put yourself first.
To drop even more advice from Lizzo, here are the four zodiac signs that have no problem being their own soulmate.