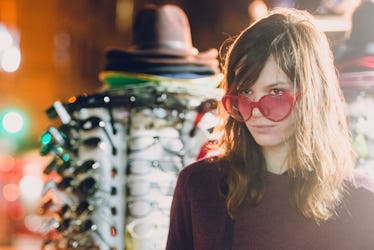 4 Zodiac Signs That Dread Valentine's Day Like It's The Actual Plague
Valentine's Day can be a really polarizing holiday — some people love it and some people think it's ridiculous. But like it or not, Valentine's Day is around the corner. Maybe you don't really dig Valentine's Day because you had a really terrible experience in the past. Perhaps you don't love this holiday because you don't like the commercialism of romance, or maybe the reason you just can't get behind V-Day is simply because of your zodiac sign. Yes, it's true. There are specific zodiac signs that hate Valentine's Day the most and there's just no convincing them otherwise.
If you're single, V-Day can feel like a bummer, and if you're in a relationship, V-Day can feel like a lot of pressure. But if you happen to be one of the zodiac signs that simply detest this lovey-dovey day, you probably think this holiday should just be cancelled. Our zodiac signs can determine a lot about our personalities, our preferences, and how we approach certain situations, so understanding the sign of your significant other can give you insight into what makes them tick. So if you're considering how to spend this Valentine's Day, first check to see if your honey happens to be one of these V-Day loathing signs.