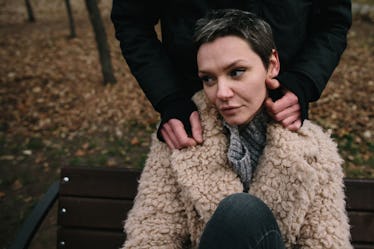 If You Tend To Fall Out Of Love Quickly, You're Probably One Of These 4 Zodiac Signs
When I would fall out of love in the past, it was a slow, gradual process where I could sense myself pulling back. I knew it was happening, but I felt powerless to stop it and kept hoping it was just a normal relationship ebb and flow. I also couldn't help but be hard on myself for not figuring out a way to make it stop. It's all very Virgo of me. But for zodiac signs that fall out of love quickly, there are rarely a lot of warning signs that love is about to leave the building because it can happen practically overnight.
These are zodiac signs that tend to either not commit their hearts all the way in a relationship, or take a more intellectual and detached approach to love, making it much easier to fall out of love with little to no warning. So, if you happen to be dating one of these signs, it may be wise to guard you heart. That's not to say that any of these signs can't make deep, lasting love connections, because of course they can. But when a relationship with one of them is not meant to be, the end can come seemingly out of nowhere. If that's sounding awfully familiar, then chances are, you're one of the following signs.