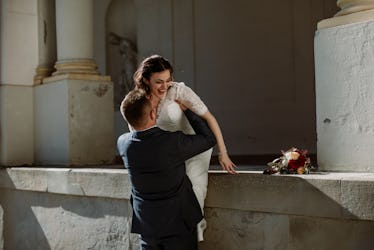 FYI — These 4 Zodiac Signs Are Most Likely To Get Engaged In The Summer
Summer is here, which means wedding season is here too! Before wedding season comes engagement season (which I also like to call "Instagram" season or "tell my mom to stop bugging me about it" season), but this often happens months or even years beforehand. However, this summer might just be a big engagement season for certain zodiac signs. In fact, if you're one of these four zodiac signs most likely to get engaged in the summer, you could be getting or giving a ring at some point in the next three months.
Astrology can provide you with a lot of fun information about yourself and the people around you. Of course, the zodiac doesn't predict the future, and you definitely don't have to marry someone you don't like or don't even know just because of your star chart (again, can somebody please tell my mom?), but it can be fun to figure out what your zodiac sign means. I'm a Taurus, which means I'm practical, so I probably shouldn't expect to get engaged to KJ Apa this summer since we've never actually met (but a girl can dream). There's a lot to your astrological sign, and getting engaged in the summer could be written in the stars.
Read on to find out the four zodiac signs most likely to get engaged in the summer, and alert the press if you know of a famous couple who fits the bill!