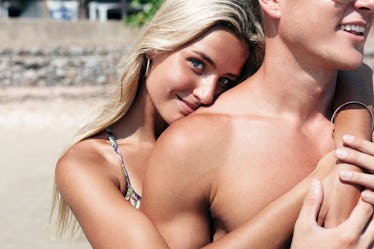 These 4 Zodiac Signs Should Get Ready For An Epic Love This Summer
There are lots of reasons to get excited about summer. The days spent chilling in or near the water, the long, cozy nights full of potential and adventure, and, of course, the opportunity for an exciting summer love. There's just something about rising temperatures that makes it easy for romance to blossom — and I know I'm not alone in that opinion. But what will this summer hold for you in the relationship department? One way to get a sneak peek is by considering the zodiac signs headed for a serious relationship this summer, so you know if you should be on the lookout for "the one" this season, or if 2019 is going to be all about the seasonal fling.
As it turns out, the answers to what your summer love will shape up to be — and whether or not means being in a relationship — can boil down to the influence of Saturn being in retrograde this summer. This is because Saturn has a stabilizing influence when it comes to matters of the heart, explains Astroreveal. Its effects are also felt over the long term, so, as a result, relationships formed under its influence have a tendency to stick. Here are the the signs that will feel this planet's influence most this summer when it comes to romance.