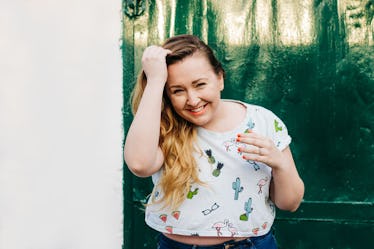 Dry January Doesn't Have To Be Boring Or Impossible, So Here's How To Tackle It In 2019
Dry January, a month without alcohol, might be one of those things you've always been interested in trying but have yet to do. So could this year be the year? It could, y'all! But no one said it was easy to put the champagne glass down, friends, which is why gathering some tips for dry January before you begin is a great way to plan for success.
I mean, think about it: Going straight from a holiday season filled with alcoholic indulgences galore to, you know, Shirley Temples, might prove to be a bit of a challenge. But there are a whole host of reasons why taking a break from booze can be a good idea, whether you're sober-curious in general and want to see what it feels like, or you just want to take a breather from imbibing so you can reliably wake up earlier without getting a headache.
Whichever way you slice it, choosing a dry January is a resolution that can have wonderful benefits for your health — benefits that might even extend well into the new year. Who knows what you could learn about yourself when you spend a little time keeping it real and sober with a seltzer sans vodka?
Here are some suggestions for how to do dry January with intention and purpose, and how to actually enjoy it.