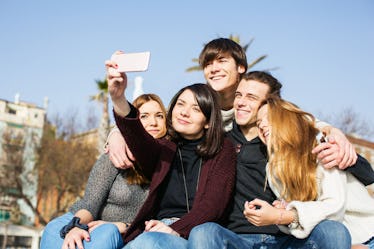 4 Things That Remind You Of Your College Friends When You're Home For The Holidays
Christmas is near, so it's almost time to head home for the holidays. You've almost completed another semester of college, and there's so much holiday cheer to look forward to. You'll get the chance to take a break from studies, catch up with your high school friends at your favorite spots in town, and watch all the holiday films. You've been counting down the days until this Christmas break, but there's only one problem: You're going to miss your college friends more than you thought. Here are four things that remind you of your college friends when you're home for the holidays.
You were definitely looking forward to class being out of session, until you realized that you'd be away from your college friends for the first time in a while. If you're besties with your roomies, the struggles of being apart can be all too real. After all, you see them on the daily and got into a great routine with them.
You've experienced the best of college together thus far, and your college friends have truly begun to feel like family. When you go home for the holidays, you'll feel a sense of nostalgia. You'll start to wonder how you ever lived with your college besties right by your side.