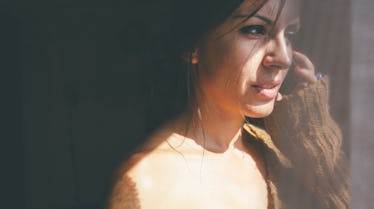 4 Texts To Send Your Partner If You Absolutely Must Break Up On The Phone
I'd love to say with absolute certainty that breaking up with someone in person is always the right way to go, but anyone who's lived a little knows that this isn't always the case. Most people aren't too jazzed about meeting up with someone IRL just to dump them, even though in most situations, this is in fact the decent thing to do. But even the most considerate people have likely been in situations where they just couldn't, and probably had to turn to texts to send when breaking up over the phone.
Texts like these can be hard to draft, because depending on if they saw the breakup coming or not, the other person is probably going to have some questions. If it's at all possible, setting time aside to have a proper conversation over the phone is a good way to avoid breaking up with them completely via text.
But at the end of the day, if the person you're breaking up with has given you pretty much any reason to believe that they can't handle an in-person convo — like if they have a bad temper or have made you feel uncomfortable in any way — then dating etiquette be damned, you should do whatever you need to do to cut the cord without putting yourself in the line of fire. If, however, they're a totally decent human being and you just don't want to face them for your own reasons, remember the times when people ended things with you without even pretending like they cared. But if it can't be avoided, here are four texts to send to let someone know the end is nigh.