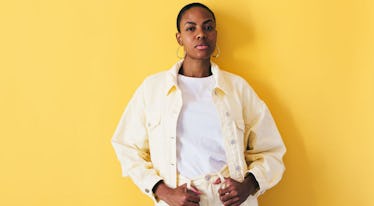 If Your Partner Picks These 4 Fights With You, They Might Be Emotionally Abusive
I really hate fighting with my partner. We don't fight that often anymore, but we did a fair amount of arguing early on in our relationship while we got to know each other's boundaries and expectations. Fighting for that reason is a normal and healthy part of a relationship — except when it isn't. I'm talking about when arguing with your SO stops being about coming to a resolution or compromise, and becomes about control, or intentionally wounding the other person. Those aren't discussions — those are emotionally abusive fights.
When you're upset and in your feelings following an argument, it may be harder to know the difference between a healthy, normal fight and one that is actually emotionally abusive. Susan Winter — an NYC relationship expert and bestselling author — explains what can make this even more difficult is that emotionally abusive fights can oftentimes be harder to identify, because they don't always look how they do in the movies. In honor of October's Domestic Violence Awareness Month, and to help identify whether or not the fights your partner is picking are emotionally abusive, I asked Winter what to look out for. She described how they can be subtle, insidious, and potentially escalate over time. So, the sooner you can recognize the behaviors, the better off you are.