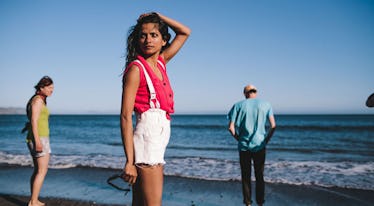 4 Decisions You Should Embrace After A Breakup, Because Change Is Good
Breakups aren't easy, and in most cases, they aren't exactly fun. If you've recently gone through a breakup and are in the midst of the post-breakup emotional eating and crying phase, then you especially know this to be true. Hopefully, you're on the path to healing, and can recognize these decisions to embrace after a breakup. Sure, it might not be easy, but some of these tips will actually ease the process of getting over someone, which is never really all that simple.
No matter who ended things, a breakup is typically a big deal. You were with someone for a certain period of time, and now that time has ended. It's totally OK to mourn the relationship and the person you were with. Take your time to heal and recover. However, if you want to make a change in your life after a breakup, then there are definitely ways to go about that. No, I'm not talking about a new diet or getting bangs. I'm talking about decisions that could end up impacting the rest of your life, in a good way.
You deserve to be in a good place after a breakup, and while it might feel like it's taking forever to move on, you're doing your best.