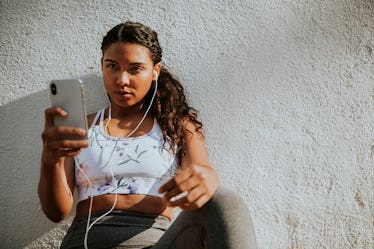 If Your Ex Does 1 Of These 4 Things, They May Regret Breaking Up
Shutterstock
No matter how long you were seeing someone, knowing when to walk away can be confusing. Whether you called it quits after months of fighting or you and your ex were slowly growing apart for a while, ending a relationship is never easy. If you and your boo parted ways super abruptly, or you're worried you made the wrong choice, knowing how to spot the dating behaviors that mean someone regrets a breakup can come in handy.
I'll be blunt: Breaking up with someone can be tough. And if you're starting to second-guess yourself or struggling to embrace single life, you're certainly not alone. "People often regret breakups because they feel a void which can turn into loneliness," Breakup BOOST podcast host Trina Leckie tells Elite Daily. "They forget how they felt at the time when they said they wanted the breakup and miss having someone around." Although listening to Lizzo and doing a face mask in the tub can help, sometimes the only cure for a broken heart is giving yourself time and space to really heal.
And if you're starting to think that you or your ex made the wrong choice, Leckie shares some signs to look out for.