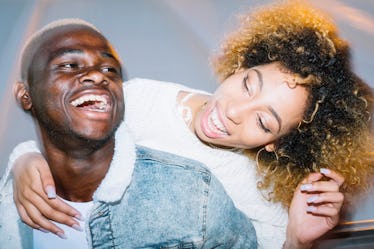 3 Zodiac Signs Who Don't Like Dating Apps, So IRL Or IDC
Sure, your older sister may live for OkCupid. And yes, your best friend met the love of their life on JDate. But when it comes to your love life, you get to do what feels right for you. If you've never been one to try your hand at Tinder or you'd rather read a book and take a bubble bath than make a Bumble account, you may have already swiped left on online dating. And while everyone is different, if you're one of the three zodiac signs who don't like dating apps — Cancer, Virgo, and Capricorn — astrology may have something to do with your IRL dating preferences.
Whether you prefer to meet people at school or work, or you like to be friends with someone for a while before dating them, getting on the apps isn't for everyone. And if you had the worst date ever after meeting someone on an app or you've just never felt compelled to match with someone online, you may prefer to keep your love life IRL. In fact, you may be in pretty good company.
Here are the three zodiac signs that don't like to meet people on dating apps.