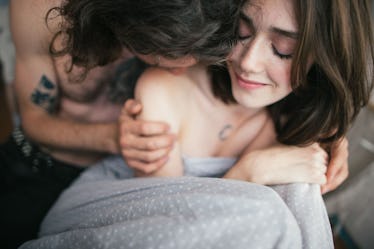 3 Zodiac Signs Who Crave Regular Attention From Their Partners
No matter how independent, most everyone craves some amount of attention and affection from the people they love. It's just human. But how much is just enough? For some folks, a little goes a long way, while for others, particularly the zodiac signs who crave regular attention, getting that from a partner on a frequent basis is make-or-break for the relationship. There is nothing wrong with needing a little — or a lot — of attention. All that matters is knowing what you need and embracing it. After all, you deserve a partnership in which you feel loved and validated.
This can get tricky if you and your SO have different levels of desire for attention, and in that case, you might want to find a compromise. Knowing exactly how much attention each one of you needs is so important, and one way to get further insight is to consider your zodiac signs. Some signs really do need a little more TLC on a regular basis to be happy in their relationship, and there's nothing wrong with that. If all this is sounding pretty familiar, chances are you (or the person you're dating) are one of the zodiac signs who need quality time and attention on a regular basis.