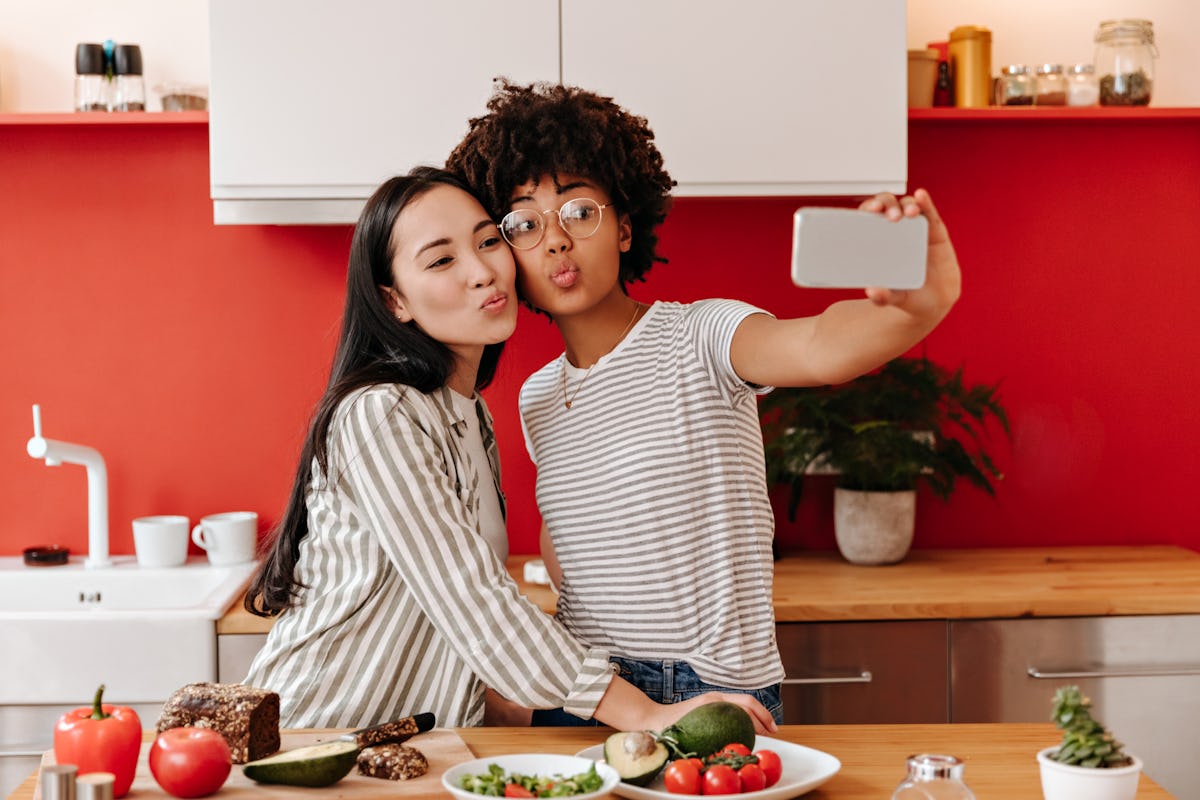 These 3 Zodiac Signs Will Have The Most Romantic Thanksgiving
Shutterstock
Thanksgiving is the perfect time to turn up the heat — in the kitchen and the bedroom. Whether you leave your boo a love note on their place setting or bring them a bouquet of their favorite flowers, there's no shortage of ways to make your Turkey Day a little more special. Of course, if you're a Taurus, Virgo, or Libra — aka one of the three zodiac signs that'll have the most romantic Thanksgiving — you may already know all the ways you're going to wow your boo this Thanksgiving.
With less pressure than the winter holidays, the fourth Thursday of November can be a time to relax and reflect with the people you care about. Whether you celebrate with your boo and your literal family or eat some awesome food at a cozy Friendsgiving, taking a moment to cultivate gratitude for your relationship can make you and your boo feel totally connected. From going on a romantic fall walk to kissing in the kitchen as you cook your favorite pie, there are endless ways to make Thanksgiving more special.
And if you're ready for a rom-com Thanksgiving day that's sweeter than pie, you're probably one of these three zodiac signs.