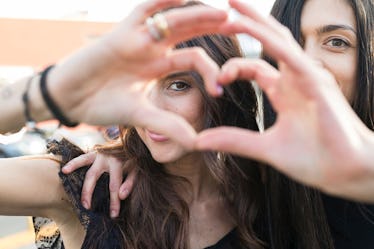 If It Takes You A While To Say "I Love You," You're Probably One Of These 3 Zodiac Signs
I have never said "I love you" first. I'm not saying that as some kind of brag, it's just the truth. I take a long time to decide how I feel about things, and the more important and intense they are, the longer I need to sort through my feelings. That's just the Virgo in me; I need a lot of processing time — time to weigh the pros and cons and what impact expressing my feelings will have on my relationship. But that's because Virgo is one of the zodiac signs that take long to say "I love you". Like, a really long time.
If you happen to be one of these signs, you might very well relate. But if you're currently dating one of these signs and you're feeling frustrated because they haven't expressed that they love you, remember: It doesn't automatically mean they aren't already feeling the love. They might just need a little more time to get to a place where they feel ready to say it out loud. So hang in there — they're worth the wait.
Here are the signs that take forever to say "I love you." And don't fret. Patience is a virtue!