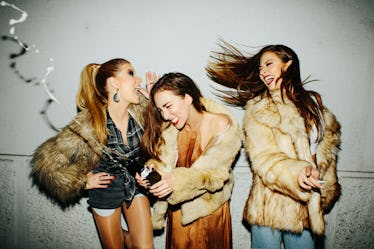 3 Zodiac Signs That Prefer To Have Casual Hookups Over Serious Relationships
Some people are really good at being in relationships. They are comfortable with consistency, commitment, and monogamy and might even feel lost being single. On the flip side, there are others who shudder at the idea of waking up to the same person day after day and having to (gasp!) text someone back in a timely fashion. If you're identifying with the latter, you might be one of the zodiac signs that prefer casual hookups over serious relationships. Your zodiac sign dictates certain personality traits and quirks, and affects the way you view the world and your role in it.
Since we're smack in the middle of the golden era of hookup culture, dating casually or hooking up with whoever you want, whenever you want, sometimes with just a few swipes and taps is pretty common. While relationships can take effort, time, and commitment, keeping things casual requires very little of your emotional bandwidth, if you're genuinely interested in staying low-key. Some zodiac signs tend to gravitate toward more seriously involved relationships, but at least for the moment, that's not your style. Below, these are the three signs that are most likely to be all about keeping things casual.